AAC Blocks - A new way to build
Autoclaved Aerated Concrete (AAC) block is an environment friendly precast building material that provides high thermal insulation and durability. The Heat insulating properties of AAC blocks prevent outside heat and keep the building cooler resulting in a substantial reduction in air conditioning costs. Building with AAC blocks also ensures guaranteed savings in foundation load, structural steel consumption and mortar consumption. Its factory finish ensures accurate dimensions that lends to ease of building and improved aesthetics, making it a preferred building solution for residential and commercial alike.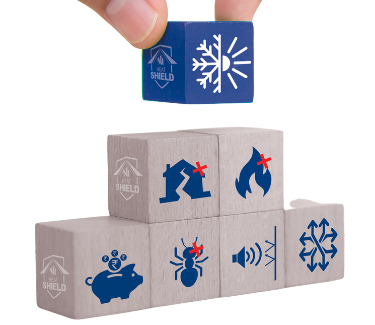 Heat Resistant
Upto 30% reduction in air conditioning costs. 100% green building material preferred in LEED certified buildings

Super Savings
AAC block is 1/3rd the weight of red bricks yet has equivalent strength

No Efflorescence
Low cost of maintenance

No Noise
Superior noise reduction and sound proof interiors

High Strength
Exceeds the requirements of Indian Building Codes

Precise Finish
Only final coat of putty/pop required
A product line of Shree Cement limited, Shree Heat Shield is made in India's most advanced AAC blocks manufacturing unit powered by German technology (Wehrhahn). An entirely automated plant that complies with precise manufacturing practices providing an unparalleled quality
It is a versatile building solution that insulates heat, can withstand earthquakes and is fire, termite and heat resistant. Shree Heat Shield along with Shree Block Join guarantees substantial saving in construction cost.
Here's what makes Shree Heat Shield the best choice.
Unparalleled Quality
Exemplary Customer Service
The Trust of Shree Cement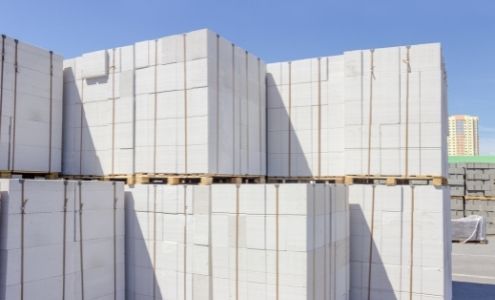 Unparalleled Quality
Shree Heat Shield is made in India's most advanced manufacturing unit for AAC blocks. Manufactured by German Technology (Wehrhahn), Shree Heat Shield blocks have an unmatched quality and can be used for all types of construction projects.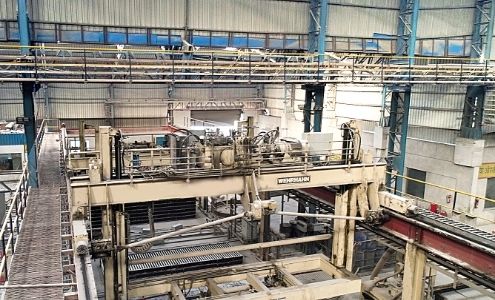 Exemplary Customer Service
To ensure highest level of customer satisfaction, we provide quality testing facility in our plant. Customers can get the quality tested in the plant. Once they place the order, our automated process, sends them regular updates about their order and dispatch status.
The Trust of Shree Cement
Shree Heat Shield is a product of Shree Cement Limited, one of India's Top 3 cement producers, a Nifty 50 company with a Market Capitalisation of 1 Trillion. Shree Cement has been a trusted brand of the country and is the highest selling cement brand in North India
Our Prestigious Projects
Along with unparalleled quality we promise a seamless order booking and delivery process, with consistent and transparent quality practices.
Customers can get the quality tested in our plant, after which they can place an order and get consistently updated about their order and dispatch status.
We are committed to providing the highest standard of quality and services to all of our customers.
Our customer service has won us a prestigious clientele and the best projects.

Tata Eureka Park, Noida

Godrej Golf Links, Noida

Mahagun, Noida

ATS, Noida

Wave, Noida

PWD School, Delhi

Ahluwalia Contracts Pvt. Ltd.

Shapoorji Pallonji and Company Pvt. Ltd.

BG Shirke Construction Technology Pvt. Ltd.

BS Construction Company, Haryana

Godrej Group, UP and Haryana

Parsvnath Group, Delhi

Dasnac Group, Noida

Hydro Electric Project, Dehradun

Tulsiyani Group, Gurgaon

Puri Construction, Haryana

Royal Golf Links City Projects

AIPL Gurgaon

VRC Construction India Pvt. Ltd.
To know more about the product specifications and other details