About us
The world of Shree Cement is one without boundaries – changing and challenging every day. We make cement and through it we touch lives of millions of people every day. From the house you live in, the roads you to drive on, to the bridges you cross, we strive to deliver unparalleled quality through our customised products and value added solutions.

Among the top
3
cement groups in India

Among top
50
listed companies in India in terms of Market Capitalisation as on
31st March, 2020

A Nifty
50
company inducted into National Stock Exchange's Nifty 50 Index
Since our founding year in 1979, we have been committed to the cause of sustainable, inclusive growth and this has been possible by building a culture that promotes continuous improvement, innovation, care and collaboration, through which we drive operational excellence in products, processes and people. This has made us a company that cares for its customers and has enabled us to serve markets across India and the Middle East. Shree Cement has a consolidated Cement Production Capacity of 47.4 Million tonnes per annum (including overseas) and a Power Generation Capacity of 752 Megawatts.
Our operations span across India and the UAE with 4 integrated plants in India, 1 in UAE and 9 Grinding Units. Shree Cement was also among the industry
pioneers for the use of alternate fuel resources in the production of cement and today we have the highest installed capacity of Waste Heat Recover Power plants in the world, second only to China.
While our past performance has been among the best in the industry we don't believe in resting on laurels since it breeds complacency. Instead, we take pride in a culture that encourages taking opportunities as challenges and pursuing them to build a competitive edge. And that enables us to continue to break new grounds, create new synergies and set new benchmarks.
Welcome to the world of Shree Cement where we create new records and better them consistently as a routine.
The Shree Philosophy
आ नो भद्रा
:

क्रतवो यन्तु विश्वत

:

Let noble thoughts come to us from all over the World ~ Rigveda
At Shree we believe in imbibing and extending
these noble thoughts across all our functions.
Quality and
Energy Conscious
Customer
Responsive
Socially
Responsive
Investor
Rewarding
Employee and
Environment Friendly
Sustainable
Organisation
Our Vision
Lead in creating prosperity and happiness for all stakeholders through innovation and sustainable practices.
As an organisation, we spread happiness amongst everyone connected with our ecosystem and create wealth for investors, employees. business associates and communities where we operate by experimenting and implementing new ideas for improving efficiencies and maximising the ratio of output product to input resources.
Enforce good corporate goverance practices
Encourage
integrity of
conduct
Ensure
clarity in
communication
Remain
accountable to
all stakeholders
Encourage
socially
responsible
behaviour
care
Being compassionate towards our communities and our environment Working together as one family; connect personally with each other Demonstrating humane touch in the way we work
dynamism
Prioritising opportunities and challenges to enable swift decision making. Being flexible in our approach to find effective business solutions
creativity and innovation
Experimenting with new ideas to improve continuously Striving to take risk for adding value to the business
simplify
To extract the essence and keep communication simple
trust and support
Believing in each other with mutual respect. Promoting honest and open communication. Building an environment of freedom with responsibility
passion for efficiency
Ensuring optimum outcomes in everything we do at work Achieve our targets consistently with minimal costs
Board of Directors
Shri BG Bangur
Shri HM Bangur
Shri Prashant Bangur
Shri RL Gaggar
Dr YK Alagh
Shri Shreekant Somany
Shri Nitin Desai
Shri SK Shelgikar
Ms Uma Ghurka
Shri Zubair Ahmed
Shri PN Chhangani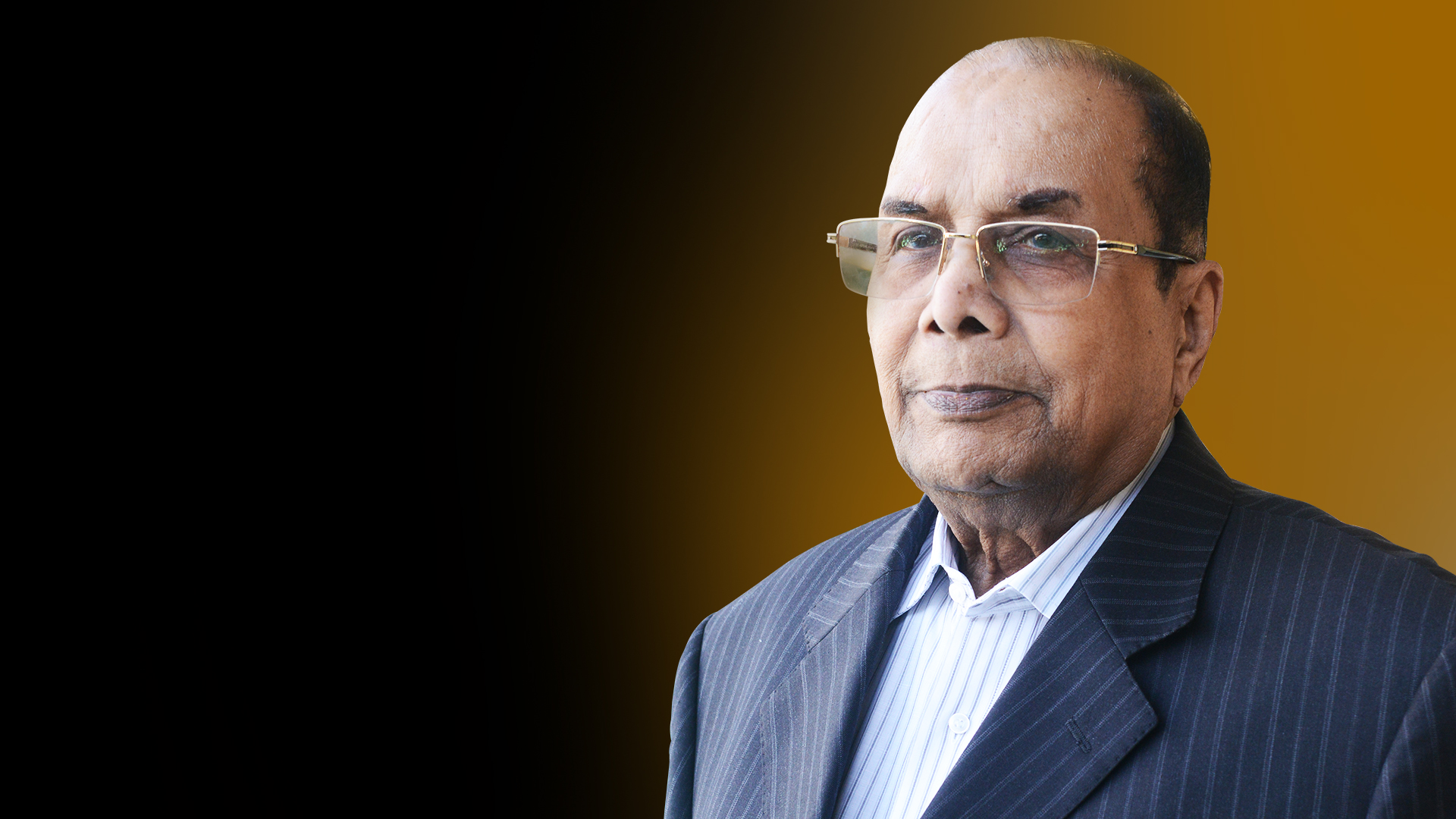 Shri BG Bangur
Chairman
Shri BG Bangur is a B. Com (Hons.) from Calcutta University. He is a Director in The Marwar Textile (Agency) Pvt. Ltd., Shree Global FZE, Shree Enterprises Management Ltd., Shree International Holding Ltd. and Union Cement Company (Pr. JSC). He has also been actively associated with various philanthropic and charitable institutions and trusts.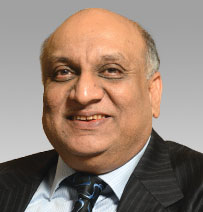 Shri HM Bangur
Managing Director
Shri HM Bangur, a Chemical Engineer from IIT, Mumbai, is the President of Rajasthan Foundation, Kolkata Chapter. He has been awarded with the prestigious EY Entrepreneur of the Year 2016 and the Forbes India Leadership Award, 2017. He is also the Chairman of "The Bengal" – an NGO actively engaged with Kolkata Police to help elderly people.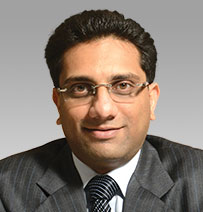 Shri Prashant Bangur
Joint Managing Director
Shri Prashant Bangur is a MBA in Finance and Logistics from the Indian School of Business, Hyderabad and a Mathematics Honours from St. Xavier's College, Kolkata. He is a Committee Member of Indian Chamber of Commerce & Industry, Kolkata, a member of Managing Committee of Bharat Chamber of Commerce & Industry, Kolkata, and of Indian School of Business, Hyderabad. A strong proponent of sustainable development, Shri Bangur is a member of National Management Committee of the Cement Manufacturers' Association (CMA), which is the prime body for policy advocacy for the Cement Industry in India.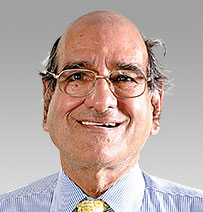 Shri RL Gaggar
Independent Director
Shri RL Gaggar is a B. A. (Hons.) from Calcutta University and is a renowned Solicitor and Advocate based at Kolkata. He is practicing as a Solicitor and an Advocate at the High Court of Kolkata for more than 50 years. He is also on the Board of Duroply Industries Ltd., TIL ltd, Paharpur Cooling Towers Ltd., Sumedha Fiscal Services Ltd., Machino Polymers Ltd., Subhash Kabini Power Corporation Ltd., International Combustion (India) ltd. and Mayfair Hotels & Resorts Ltd.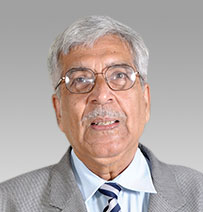 Dr YK Alagh
Independent Director
Dr YK Alagh holds a Doctoral Degree and Master's Degree in Economics from University of Pennsylvania, and is a noted Economist. He is a Chancellor of Gujarat Central University and Vice Chairman of Sardar Patel Institute of Economic and Social Research, Ahmedabad. He is also a Trustee of Institute of Human Development, New Delhi and Chairman of Advisory Committee of N. M. Sadguru Water and Development Foundation, Dahod (Gujarat).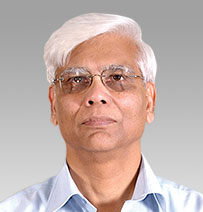 Shri Shreekant Somany
Independent Director
Shri Shreekant Somany is an industrialist who holds a Bachelor of Science degree from Calcutta University and is currently on the board of Somany Ceramics Ltd., SR Continental Ltd., Somany Bathware Ltd., Sarvottam Vanijya Ltd., Scope Vinimoy Pvt. Ltd., JK Tyre and Industries Ltd. And Indian Council of Ceramic Tiles and Sanitaryware. He is also the President of Indian Ceramic Society and Member of National Council – Confederation of Indian Industry (CII).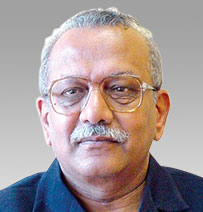 Shri Nitin Desai
Independent Director
Shri Nitin Desai is a graduate from London School of Economics. He is the Chairman of the Governing Council of The Energy and Resources Institute (TERI), Honorary Professor at the Indian Council for Research in International Economics Relations (ICRIER) and Honorary Fellow of the London School of Economics and Political Science, UK. He is also a member of the National Broadcasting Standards Authority and on the Board of Shakti Sustainable Energy Foundation.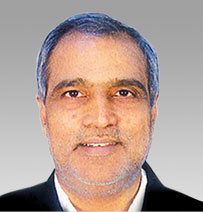 Shri SK Shelgikar
Independent Director
Shri Sanjiv Krishnaji Shelgikar is a veteran Chartered Accountant and has been practising since 1978. He has also contributed as special editor to the book, 'The Companies Act' written by A. Ramaiya. He is on the Board of Joy Holdings Pvt. Ltd., Archangel Leasing and Infotech Pvt. Ltd., Yunus Mumbai Foundation, Slum Dwellers Development India Pvt. Ltd., Microcredit Initiative of Grameen, Taegutec India Pvt. Ltd., Micro Housing Solutions India Pvt. Ltd., Black Swan Venture Capital Pvt. Ltd., Mobile Search Engine Pvt. Ltd. and NRS Micro Systems Pvt. Ltd.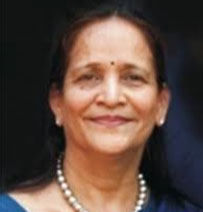 Ms Uma Ghurka
Independent Director
Ms Uma Ghurka is a BE in Electrical Engineering from the IIT, Madras and is the Managing Director in Thermo Cables Ltd. Awarded as Best Women Entrepreneur of the Year 1984 by then President Shri Giani Zail Singh, she founded the Thermo Group of Companies in 1979, a company which has a turnover of over 600 crores in less than 2 decades. She was also honoured as one of 50 leading entrepreneurs of the works in the year 1999.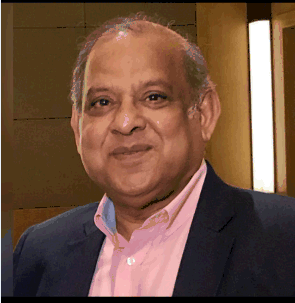 Shri Zubair Ahmed
Independent Director
Mr. Zubair Ahmed has Post Graduate degree from St. Stephen's, Delhi University. He is a senior business leader with outstanding credentials of over 40 years in managing businesses across Asia, Middle East and Africa in companies such as Unilever, Gilette India, and GSK Consumer Healthcare, where he was appointed as a Chairman in his last assignment. Since 2018, he has been working as an advisor to some of the leading private equity and consumer companies in India.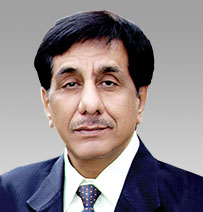 Shri PN Chhangani
Whole Time Director
Shri PN Chhangani is a Chemical Graduate with over 34 years of rich experience in Cement and related industries. He was working with the company as President (Works) and supervising overall Cement Plant Operations of the company.

Shri Diwakar Payal President (Marketing)

Shri Sanjay Mehta President (Commercial) & Chief Happiness Officer

Shri Arvind Khicha Jt. President (Commercial)

Shri KC Gandhi Jt. President – Coal Procurement

Shri Shrinath Savoor Jt. President (Strategy)

Shri Manmohan Rathi Sr. Vice President (Power)

Shri SS Khandelwal Company Secretary and Chief Risk & Compliance Officer

Shri KK Jain Vice President (Accounts & Contracts)

Shri Subhash Jajoo Chief Financial Officer
Our Story
1979
1984
1985
1997
2003
2006
2007
2008
2009
2010
2010
2010
2010
2011
2012
2013
2014
2014
2015
2015
2015
2015
2016
2016
2016-17
2017
2018
2018
2018
2018
2019
2019
2019
2020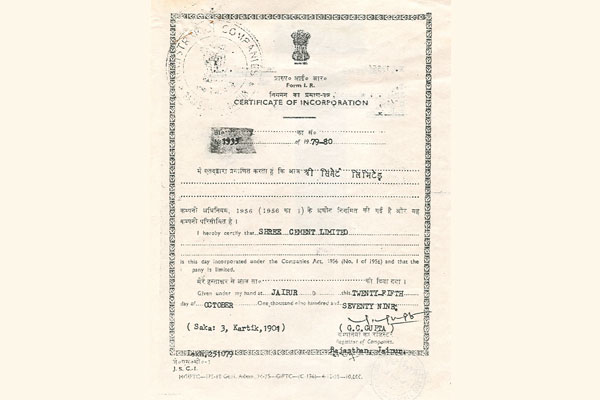 1979
Incorporation of the company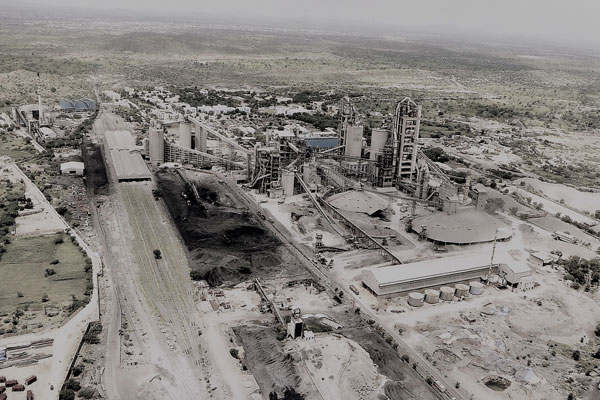 1984
Initial Public Offer & Listing on Bombay Stock Exchange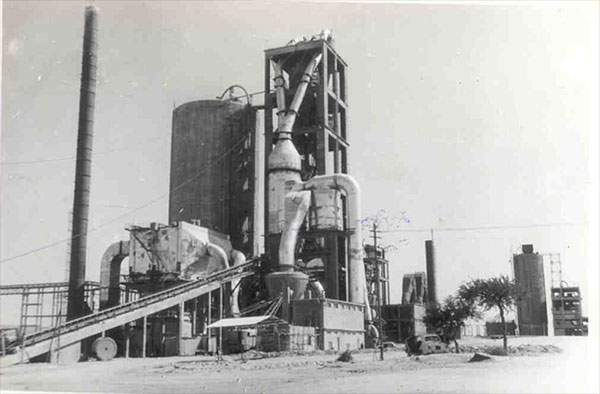 1985
First Integrated Cement Plant of 0.6 MTPA at Beawar, Rajasthan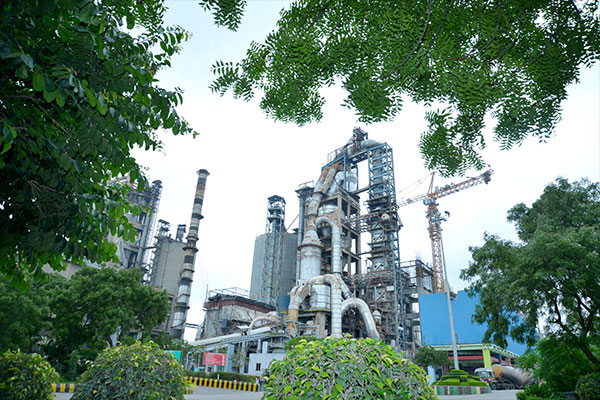 1997
Second Integrated Unit at Beawar, Rajasthan Rights Issue in ratio of 1:5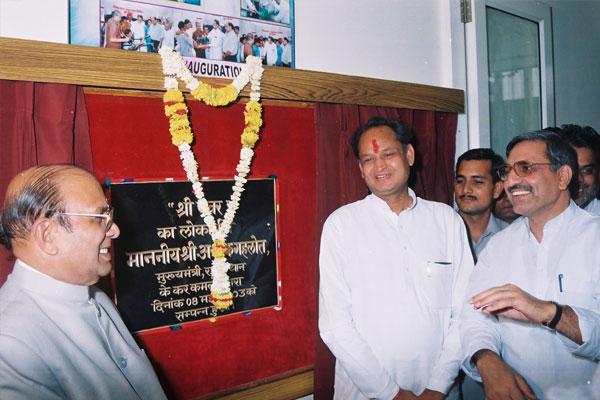 2003
First Captive Power Plant in Beawar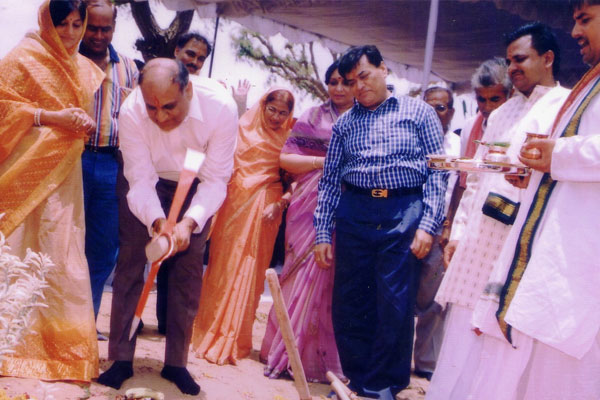 2006
First Integrated Cement Plant (U-III) at Ras, Rajasthan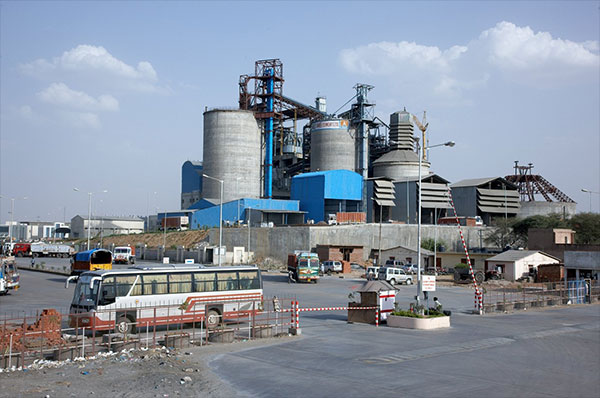 2007
First Grinding Unit at Khushkhera, Rajasthan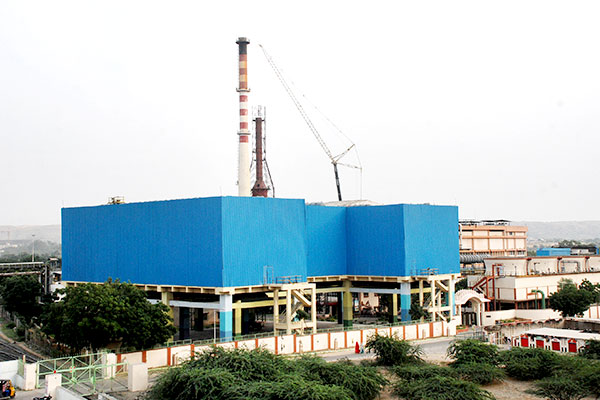 2008
First Waste Heat Recovery Power Plant at Beawar, Rajasthan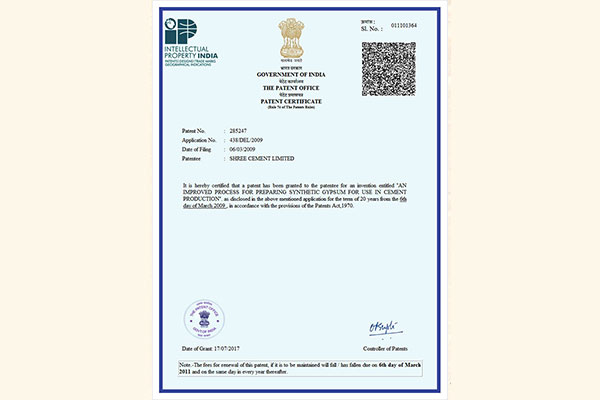 2009
First Cement Company in India to produce Synthetic Gypsum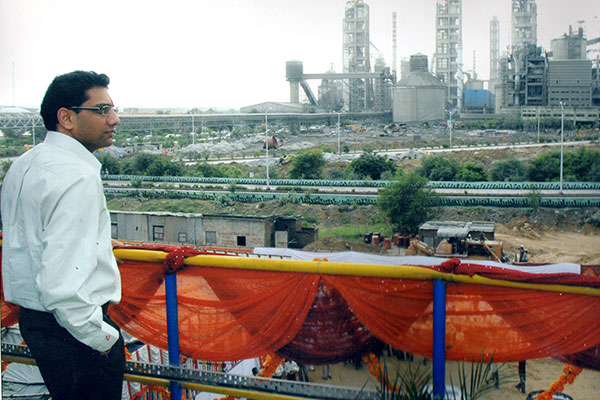 2010
Cement Capacity reaches 10 MTPA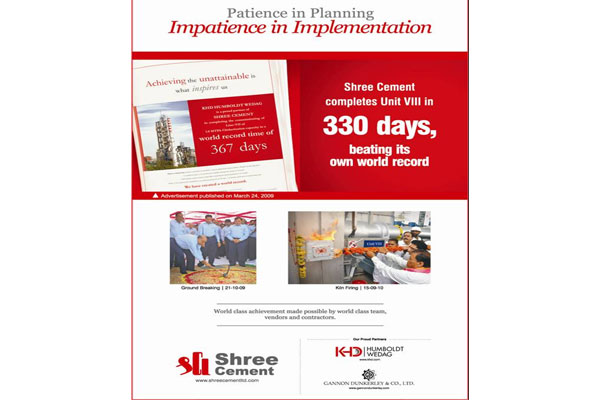 2010
World record commissioning of Kiln in 330 days (Unit VIII Kiln at Ras, Rajasthan)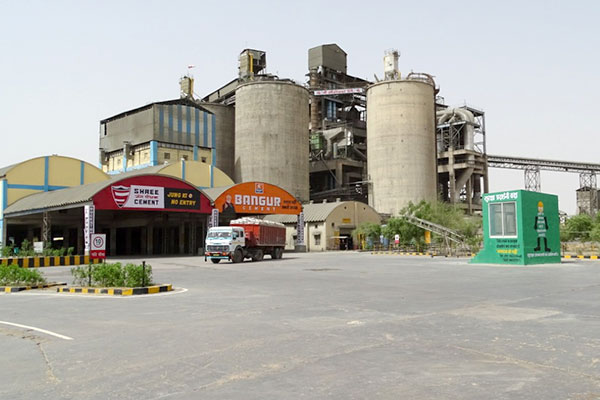 2010
Grinding Unit set up at Suratgarh, Rajasthan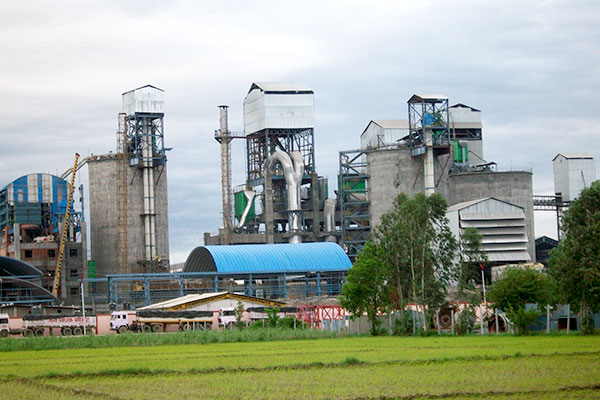 2010
Grinding Unit set up at Laksar (Roorkee)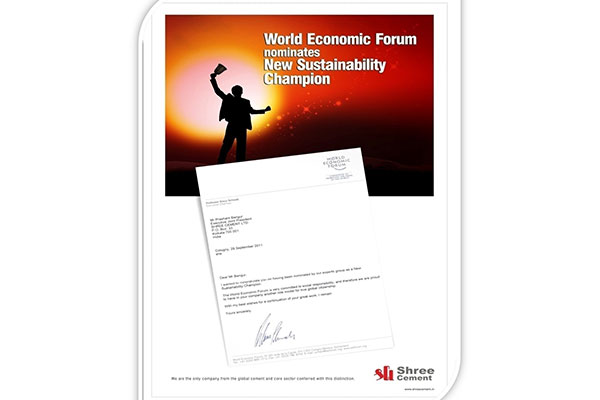 2011
Recognised as 'New Sustainability Champion' by World Economic Forum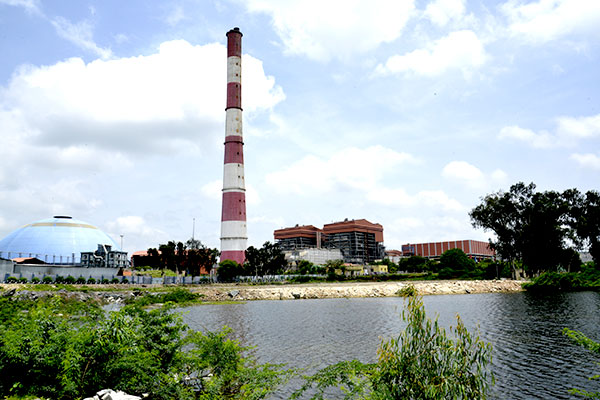 2012
300 Mega Watt Power Plant commissioned at Beawar, Rajasthan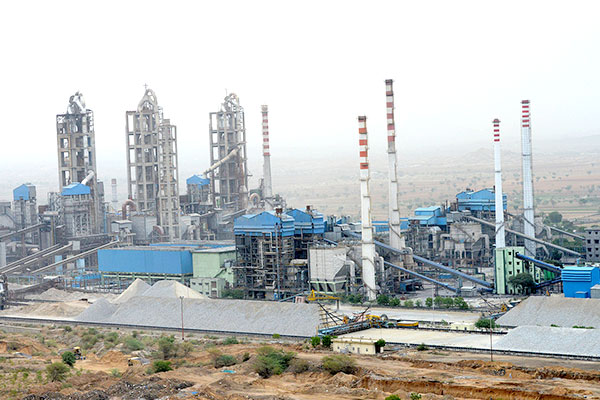 2013
Commissioning of Integrated Unit (Unit IX) at Ras, Rajasthan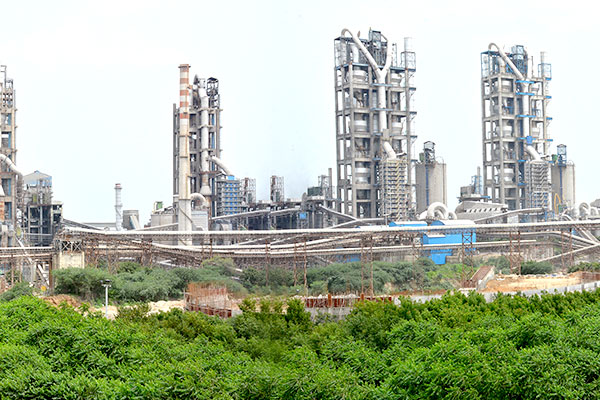 2014
Tenth Integrated Unit (Unit X) commissioned at Ras, Rajasthan
2014
Entry into East with First Grinding Unit in Aurangabad, Bihar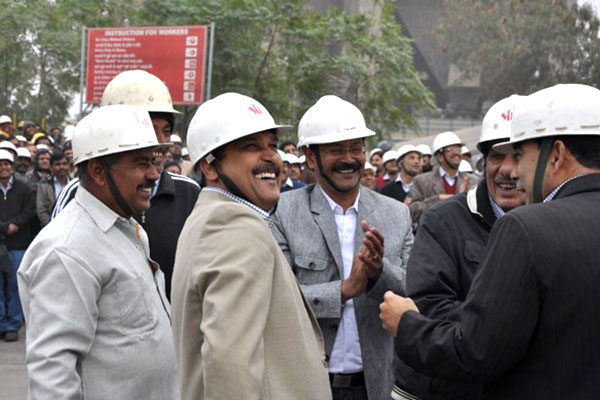 2015
Cement Production Capacity reaches 20MTPA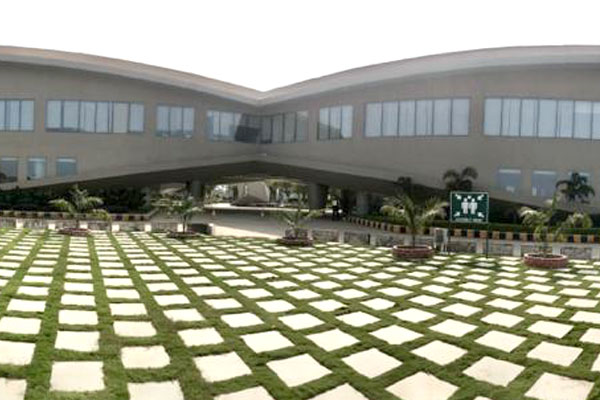 2015
First integrated unit in East India at Raipur, Chhatisgarh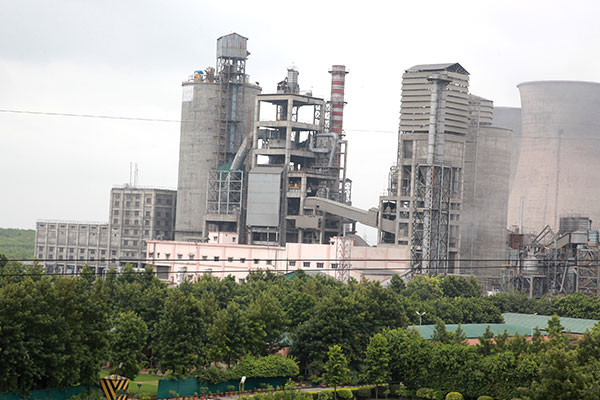 2015
First Acquisition (Panipat Grinding Unit from JP Associates)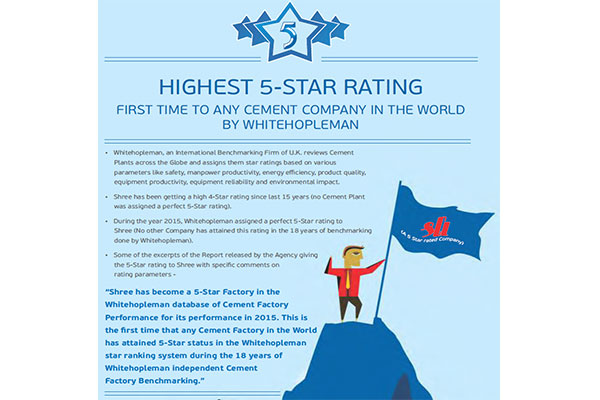 2015
Highest 5-Star Rating by Whitehopleman (First Time to any Cement Company in the world):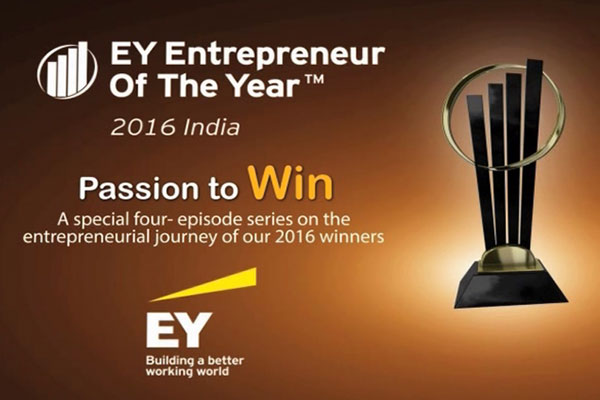 2016
Entrepreneur of the Year award by Ernst Young India to Shri H. M. Bangur, Managing Director, Shree Cement Ltd.: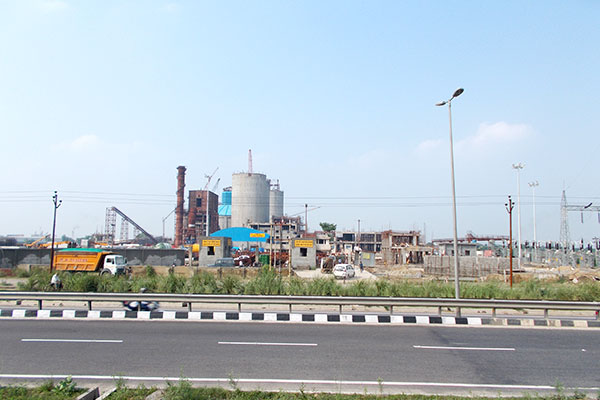 2016
Grinding unit commissioned in Bulandshahr, Uttar Pradesh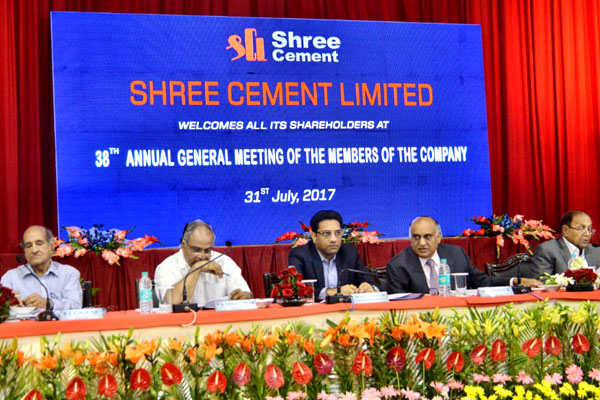 2016-17
Total Revenue crosses Rs. 10,000 Crore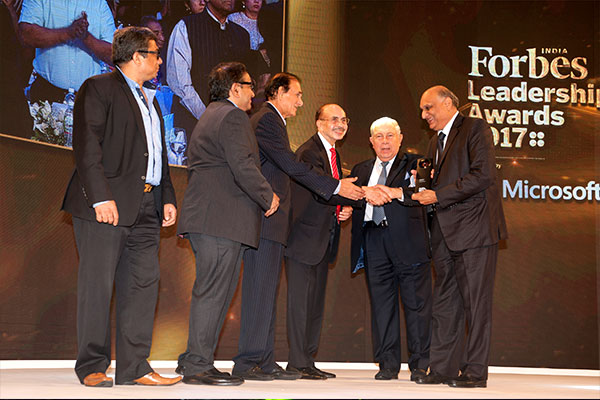 2017
Entrepreneur of the Year award by Forbes India to Shri H. M. Bangur, Managing Director, Shree Cement Ltd.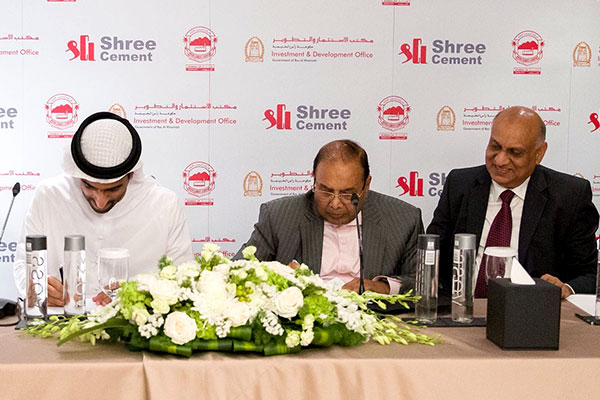 2018
Going international with first overseas acquisition of Union Cement Company, Ras Al Khaimah, United Arab Emirates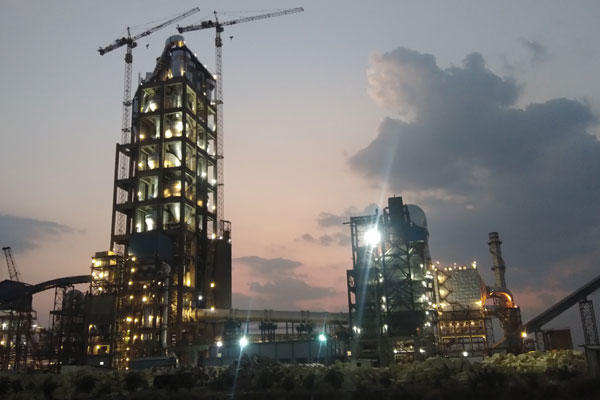 2018
Entry into south with commissioning of Integrated Unit in Kalaburagi, Karnataka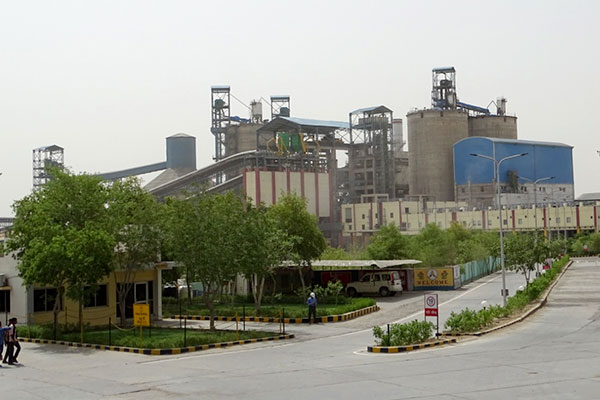 2018
Commissioning of Grinding Unit at Sri Ganganagar, Rajasthan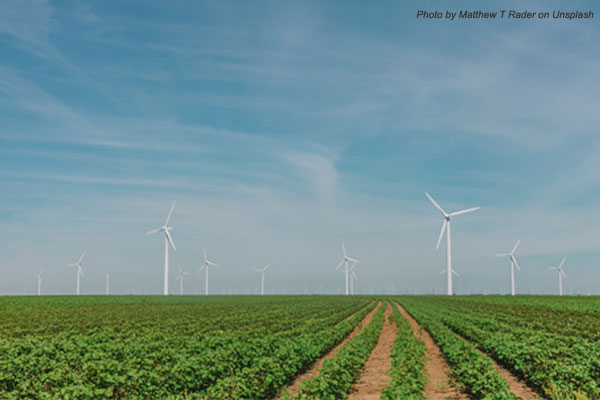 2018
1st Wind Power Generation Unit of 21 MW, commissioned in Karnataka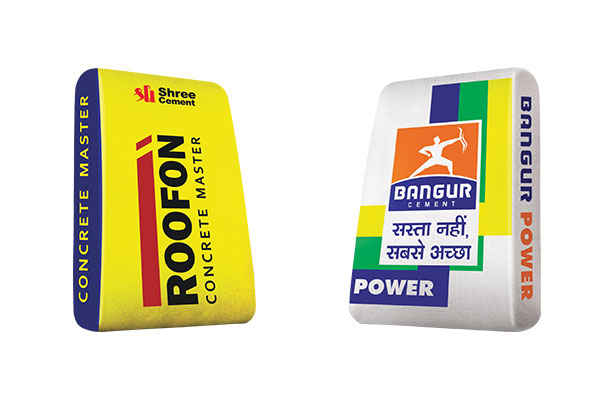 2019
Two new brands launched – Roofon and Bangur Power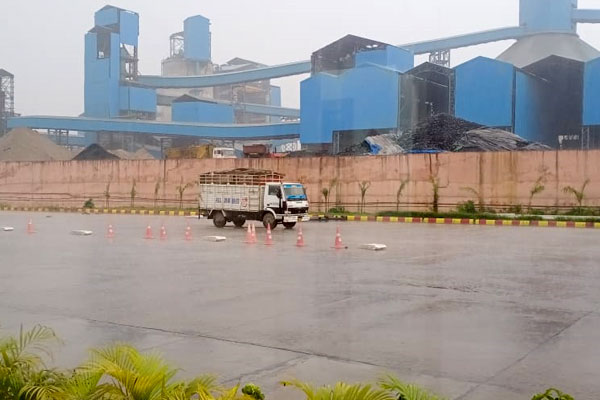 2019
Commissioning of Grinding Unit in Saraikela-Kharsawa, Jharkhand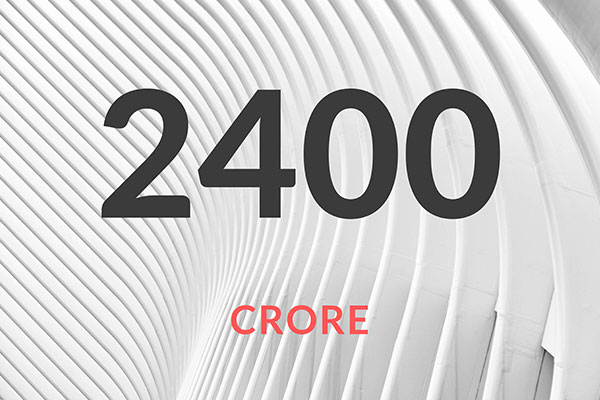 2019
Qualified Institutions Placement (QIP) in November 2019 of Rs 2400 crore. First time capital increase since 1997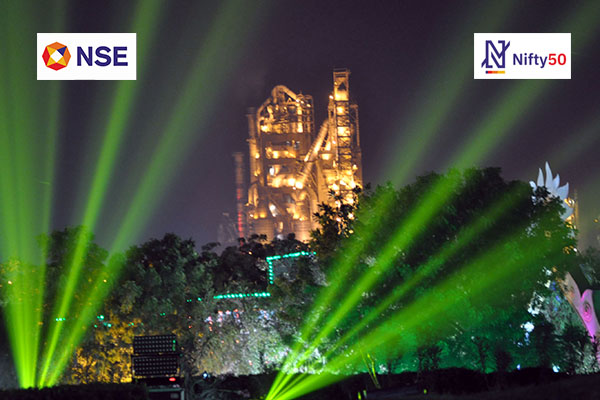 2020
A Nifty – Fifty Company. Inducted into National Stock Exchange's Nifty -50 Index on 18 March, 2020